0 Flares
Tweet
Email to a friend
0 Flares
×

It is FOLLOW ME FRIDAY!! Yep, it's already almost the WEEKEND!
Let's follow some blogs!
Please leave your link below AFTER you follow Thrifty Ninja AND the featured blog via Google Friday Connect (GFC).
Leave your link, then return the love, go through the links and follow via GFC, Networked Blogs or simply subscribe to their newsletter! When your done, it would be really nice if you helped spread the word about FMF and added my button to your blog!

I will feature a blog a week

In order to be  eligible to become a featured blog,

you must have my Follow Me Friday button on your blog.  

Leave a comment below letting me know you have shared it and where I can find it.

I will choose a random blog to feature next week!
Featured Blog of the Week: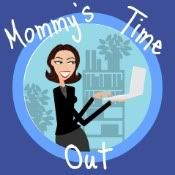 0 Flares
Tweet
Email to a friend
0 Flares
×